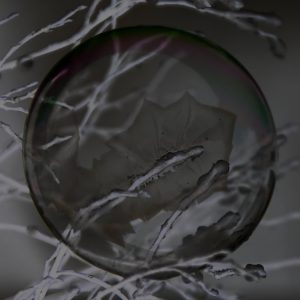 Night of New Vocalities was a night broadcast aired on radiOrakel in the night to 29th August and each of those hours have now been published as a podcast episode and will air sometime during Solveigs Speisa Musikk's regular slot on Tuesdays.
The episodes are centered around vocal music but also portray each invited artist and their work ranging from orchestral to electronic and vocal worls and also their individual knowledge. The guests are from different countries: Iran, Poland, Germany, Switzerland, the US and Norway.
You can find all the episodes and links to other platforms here.
Franziska Baumann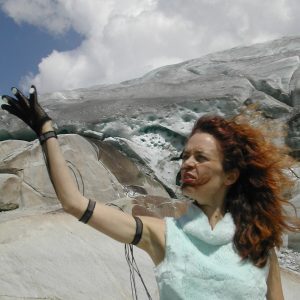 Franziska Baumann talks about extended voice, gestural live electronics and vocal composition, and she demonstrates her train tracks voice effect and shows us some of her music. Baumann is a pioneer within gestural live electronics and extended vocal technique, and she is also an acclaimed composer, improviser and field recorder.
This is one of a handful episodes co-hosted by researcher Agata Zelechowska.
Guest: Franziska Baumann
Host: Solveig Sørbø
Co-host: Agata Zelechowska
Technician: Anders
Martyna Kosecka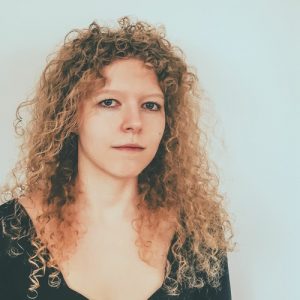 Martyna Kosecka, a Polish composer, conductor and performer based in Oslo, talked about being a traveler through the countries and cultures, and how these experiences influence her thoughts on music. She talked about her electroacoustic music, microtonality, timbre and tensions, how being a conductor might help in working on a new composition, and about the processes of composing and reflecting on her music. In the episode you can hear Apeiros for chamber orchestra (Lutoslawski Orchestra Moderna), Halos for alto saxophone and electronics (Michele Bianchini), Ruba'i (electronic music), and Topic: Music of Pressures (electronic music).
Guest: Martyna Kosecka
Host: Solveig Sørbø
Technician: Guse
Ruth Wilhelmine Meyer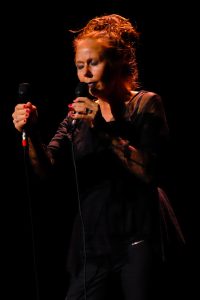 I denne episoden blir vi kjent med multivokalist og komponist Ruth Wilhelmine Meyer. Vi snakker om hennes unike vokale lydverden og får høre utsnitt fra ulike produksjoner, blant annet samspill med Nils Henrik Asheim på orgel og helt ferske arbeidsskisser fra hennes pågående arbeid med prosjektet One voice orchestra. Dessuten viser Ruth oss noen vokalteknikker!
Gjest: Ruth Wilhelmine Meyer
Alex Nowitz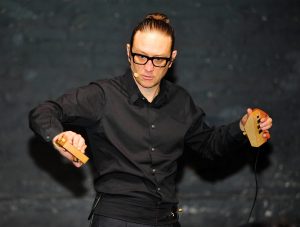 In this episode we speak with German vocal performance artist, composer and artist-researcher Alex Nowitz about his vocal and compositional techniques, The Multivocal Voice, Human voice and gesture-controlled live electronics. Alex even demonstrates how his voice shifts between a deep tone and a throat tone, and we talk about his instrument – the strophonion, about dichotomies and more.
This episode is co-hosted by the marvellous Agata Żelechowska, a researcher, voice-enthusiast and previous guest of the show.
Music in this episode:
Das Labyrinth – Alex Nowitz
Panache – Alex Nowitz
The Bird That Did Not Return – Alex Nowitz
Guest: Alex Nowitz
Host: Solveig Sørbø
Co-host: Agata Żelechowska
Technician: Anders
Kristin Norderval
In this episode we speak with American-Norwegian singer, performer, composer, improviser and researcher Kristin Norderval about her entry into music, how she got into composing operas, her use of technology in renewing opera, how hemispherical speakers can be a tool of empowerment for the marginalized and about feeling and voice-works. Kristin is a true force of nature when it comes to both her own artistic practice and to helping both aspiring and established artists find their physical and artistic voices by raising awareness of the voice as a compositional instrument.
This episode was co-hosted by Agata Żelechowska, a researcher and voice-enthusiast.
Guest: Kristin Norderval
Host: Solveig Sørbø
Co-host: Agata Żelechowska
Technician: Anders
Idin Samimi Mofakham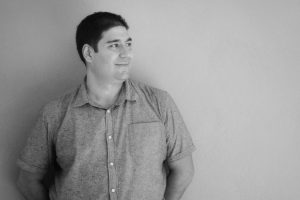 In this episode Solveig speaks with Iranian composer, musician and researcher Idin Samimi Mofakham about his thoughts on psychoacoustics and auditory illusions, microtonality and non-western tuning systems – specifically the Persian one with 17 tones and several different scales, about just intonation and spectral compositions. To read more about his research visit his project page at NMH.
Music in this episode:
Idin Samimi Mofakham – Hesar – Xelmya trio
Idin Samimi Mofakham – Holography – Martyna Kosecka (piano) and Nilper Orchestra, conducted by Navid Gohari
Idin Samimi Mofakham – Of struggle and hope – Nikolai Matthews, Inga Margrete Aas, Håkon Thelin, Jon Åsnes (contrabasses)
Idin Samimi Mofakham – Muye I, for 8 soloists – AuditivVokal Dresden, conducted by Olaf Katzer
Guest: Idin Samimi Mofakham
Host: Solveig Sørbø
Technician: Guse