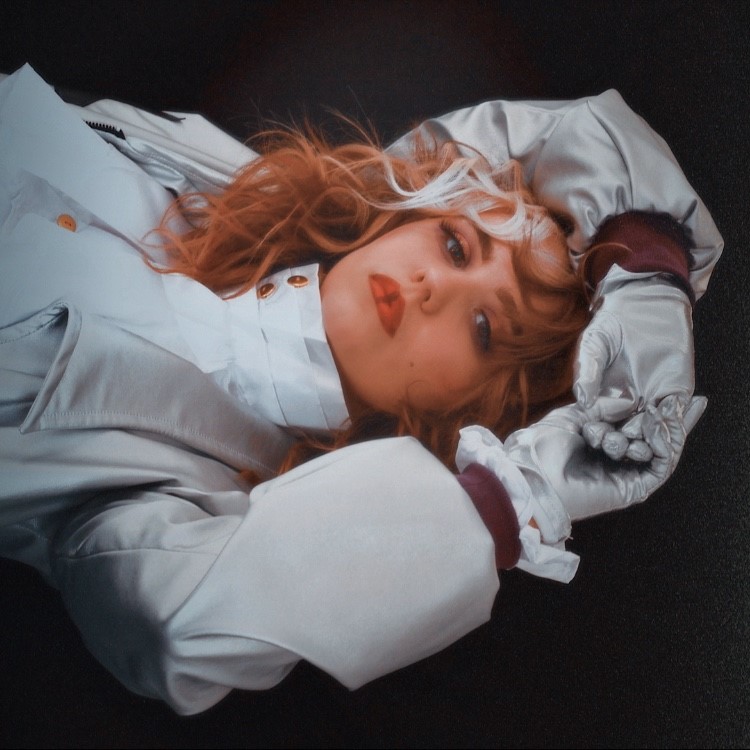 A-lista:
1. Farida- Failure
Anthem synth pop with melodies that for some reason give me an early Avril Lavigne vibe. Powerful vocals and energetic instrumentals that make it the perfect song to drive through early summer nights to. 
2. Emilie Nicolas- Who's Gonna Love You
Emilie's Nicolas performance at by:larm got many people crying (including me to be honest). She has one of my all time favourite voices, there's an urgency and gracefulness in it that turns the most simplest lyrics into pure poetry. 
4. Cici Lara- Without You
Breaking up with someone who makes you feel insufficient and finding serenity in your own company, being your "only wife". A song to sing and dance along to in the spring morning sun.
5. Ekko- Off My Mind
Ekko's version of "Dance Monkey" has reached 6 and a half million streams on Spotify, her follow up single is a carefully crafted EDM piece. Haunting vocals and a video that shows Ekko roaming through the city at night.
6. 070 Shake- Guilty Conscience 
070 Shake said that she wanted to "display a boy being broken, how he manages his sadness, when he's not allowed to cry". I listened to this song (and only this song) on repeat for at least a week when it came out. The soundscape is incredible and it makes me feel like I'm sitting on a stone in a Disney forest and the night is shimmering in blue and violet around me.
7. NOVAA- To Be Yang
Artist and producer NOVAA released a song inspired by an Andrew Yang quote, it's about feeling lost and confused being young in this world. Feeling like everything is out of your control but seeing everybody looking up to you and expecting you to be a wonderchild and do great things. This song is comforting, as realising that everyone else is feeling like this too makes it clear that you can't be a totally hopeless trainwreck. 😉
8. Hanne Mjøen- Honest
Hanne Mjøen is one of Norway's most anticipated pop songwriters at the moment. "Honest" is part of the soundtrack of second season of "All the Boys I loved before " and it is very possible that in 10 years we will rediscover it on the "This was the 2020s" and "2020s throwback" playlists.
9. RebMoe- Basement Party 
RebMoe is very very very cool. To be honest everybody I know wants to be as cool as her. After "I don't speak French (Adieu)" and "My Frequency" (with Tiësto) she now has released this along with a self- made video. You definitely also should check out "Duck Song" with Gucci Caliente on Spotify, which was produced at the Nordic Songs Women's writing camp.
10. Katie Wood – Steve
This video is a PIECE OF ART!! Besides this song elevating everywhere it is played to a movie scene, I am just so impressed with the visuals! It's so refreshing (even though the usage of this word is so very cringey) to see something that is so independent from the current mainstream as well as avantgarde. It stands by itself and must have been created with so much personal love and done to perfection. We stan!!
11. Rina Sawayama – Comme Des Garçons (Like the Boys)
The French fashion brand "Comme Des Garçons" was 1969 founded by Japanese fashion designer Rei Kawakubo and has always played with punk aesthetics and androgenetic silhouettes. The song is doing exactly what power dressing or Drag does- it's confidence in an outift that you can slip on whenever you need it.
12. Grimes – Delete Forever
Grimes herself writes that this song is about "losing friends to the opioid crisis and the self-hatred that arises when the grieving process mimics the behaviors that cost your friends their lives." It is written and produced by herself and comes with a breathtaking surreal video.
13. KAHLLA- Home
Delicate and so soothing at the same time, Kahlla's voice is blending beautifully with the shimmering synths, white curtains and tuell of the outfits. A song about needing to be centered and have a safe space for yourself- there's so much relief and power in the pure realisation. It feels like sitting by the open window on a grey winter morning, you're chilling but you know that once you close the window you can crawl back under the sheets and you will be ok. Also featured in the video are London based artists Namugga and Mara.
14. Deza – End of the World
Written and produced at the newly founded Lillehammer Institute of Music Production and Industries (LIMPI- mentors include Stargate, Emily Warren and Espen Lind) this was a rather spontaneous release (I suppose?). Deza is one of the students that are currently in isolation as schools and universities have close. This song is a great example of how much art will be coming out of this period of distancing, which is a little ray of hope.
15. Teyana Taylor feat Ms Lauren Hill – We Got Love
Empowering and catchy anthem. "Play catch with the hundreds/ Love is the new money/ I'm just chillin' with the homies/ Home is where the heart is".
16. Bendik – For seint
The single from Bendik's Album "Sove" is adorned with her chilling vocals and switches between fragilness and rebellion from one second to the other.
17. Fanny walked the Earth- When we need her
My dear father (middle aged, conservative) and I (definitely neither middle aged nor conservative) do have quite different tastes in music and especially when talking about feminism, different points of views. That's why I was rather surprised when I was sitting in his car and suddenly was listening to a song about "calling all our sisters, mothers and daughters" and the band that he had sent me 5 emails about and kept telling me to listen to turned out be an all female rock band singing about the feminist revolution. Fanny Walked The Earth was the 3rd all female band every to be signed in the 70s. In 2018 they released an amazing album with the same energy and that made me happy.
You can also follow and listen to our Spilleliste on Spotify:
https://open.spotify.com/playlist/58agSM71ULOgARRpQUffFp?si=WT8OlBdXTJO6JNomd_iECA
B-lista:
1. Karin Park – Shape of a Child
2. Asayel Slay – Bnt Mecca (Girl in Mecca)
3. OXZ – Boy Boy
4. Cathrin Gram – Kite
5. Ans M – dust devils
6. Charlotte Dos Santos – Helio
7. Pieces of Juno – Higher Power
8. Oddrun Lilja – Paris
9. Maud – Real
10. Pom Poko – Praise
11. Neon Ion – Neon Dreams
12. quest?onmarc – Mars in Scorpio
13. Sissel Marie – Ikkje gå
14. Julie Teigen – River
15. Dream Nails – Payback
16. Sliteneliten – Angrepils